Hire Rates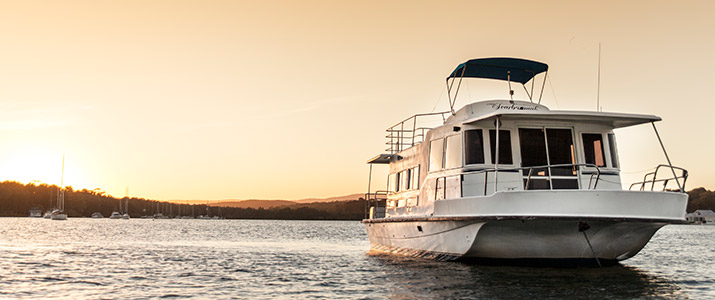 1st Dec - 31st Jan

1st Feb - 30th April

1st May - 31st Aug

1st Sept - 30th Nov

Weekends

Fri-Sun 2 nights
33ft/6berth
Fri-Sun 2 nights
45ft/10 berth
Fri-Sun 2 nights
Elite 45ft/10berth

$1450

$1950

$2300

$1400

$1900

$2200

$1000

$1550

$1650

$1400

$1900

$2200

Fri-Mon 3 nights
33ft/6berth
Fri-Mon 3 nights
45ft/10berth
Fri-Mon 3 nights
Elite 45ft/10berth

$1650

$2150

$2500

$1600

$2100

$2350

$1300

$1700

$1850

$1600

$2100

$2350

Midweek

3 days/2 nights
33ft/6berth
3 days/2 nights
45ft/10berth
3 days/2 nights
Elite 45ft/10berth

$1300

$1700

$1900

$1200

$1500

$1700

$1000

$1300

$1400

$1200

$1500

$1700

5 days/4 nights
33ft/6berth
5 days/4 nights
45ft/10berth
5 days/4 nights
Elite 45ft/10berth

$1600

$2300

$2600

$1500

$2000

$2200

$1400

$1700

$2000

$1500

$2000

$2200

7 days/6 nights
33ft/6berth
7 days/6 nights
45ft/10berth
7 days/6 nights
Elite 45ft/10berth

$2000

$3100

$3500

$1900

$2800

$3000

$1900

$2200

$2500

$1900

$2800

$3000

Extra night
33ft/6berth
Extra night
45ft/10berth
Extra night
Elite 45ft/10berth

$200

$300

$400

$200

$300

$400

$200

$250

$300

$200

$300

$400
Holiday Periods
Australia Day LWE

3 nights

Thursday 25th January to Sunday 28th January 2024

33ft/6berth: $2100
45ft/10berth: $3100
Elite 45ft/10berth: $3500

Easter Sunday

4 nights

Thursday 28th March to Monday 1st April 2024

33ft/6berth: $2000
45ft/10berth: $3100
Elite 45ft/10berth: $3500

King's Birthday

3 nights

Friday 7th June to Monday 10th June 2024

33ft/6berth: $1500
45ft/10berth: $2100
Elite 45ft/10berth: $2300

Labour Day

3 nights

Friday 29th September to Monday 2nd October 2023

33ft/6berth: $1900
45ft/10berth: $2600
Elite 45ft/10berth: $2900

Christmas period 1

2 nights

Sunday 24th December to Tuesday 26th December 2023

33ft/6berth: 1900
45ft/10berth: $2600
Elite 45ft/10berth: $2900

Christmas period 2

2 nights

Wednesday 27th December to Friday 29th December 2023

33ft/6berth: $1900
45ft/10berth: $2600
Elite 45ft/10berth: $2900

New Years Eve

3 nights

Saturday 30th December 2023 to Tuesday 2nd January 2024

33ft/6berth: $2400
45ft/10berth: $3600
Elite 45ft/10berth: $3900
Terms of Hire
$1000 Rental Bond is applicable (credit card on the day)
Fuel is additional and is charged at $30 per engine running hour (includes GST)
Fuel costs, and breakages are deducted from your bond.
$500 deposit to confirm your booking.
View Full Terms and Conditions of Houseboat Accommodation Hire
1-4 nights
If a hire includes Friday, Saturday or Sunday night please use weekend rates.
Hire Times
All Hires are counted on nights not days. Hires commence with boarding at 10am-2pm first day and terminates at either 10am (we are flexible if there is no booking for your last day) or 4pm on the last day (4pm return on Sundays for weekend hires and Mondays on long weekends).
We will do our best to get you underway as soon as possible depending on the circumstances of the day.
Extended times may be available at no extra cost if the houseboat is not booked for the same day. A time can be organised 48 hrs before the day, this offer is more likely to eventuate outside school holiday times.
Prices include GST (Goods and Services Tax). Prices are subject to alteration without notice. Paying your deposit locks in the price.
Motoring Hours Fee (the houseboat hire prices are based on a user pays structure)
A fee of $30 per motoring hour applies to cover cost of servicing and replacing motors, fuel prices and gas. Past hires have produced an average of 2-3 motoring hours per day.
Security Bond
Whilst on hire, we require a $1000 security bond for the duration of your holiday (credit card on the day).
Age Requirements
At least 1 person per group must be over the age of 25 and have held a full car driver's licence for 5 years.